Máte chuť se v HR posunout, získat nové znalosti a dovednosti, rozšířit si obzory a dlouhodobě se věnovat svému rozvoji? Díky individuálním konzultacím s mentorem získáte nejen profesní sebevědomí, přístup ke znalostem zkušenějšího kolegy z oboru, ale především podporu při plnění svých cílů.
Chci se registrovat
online i offline
řízený networking
Za čtyři měsíce a 12 hodin mentoringu se od specifikace svých cílů, přes jednotlivé úpravy, úkoly a diskuze, dostanete až k získání nových znalostí a zkušeností v oboru. A především – parťáka, díky kterému na to nebudete sami.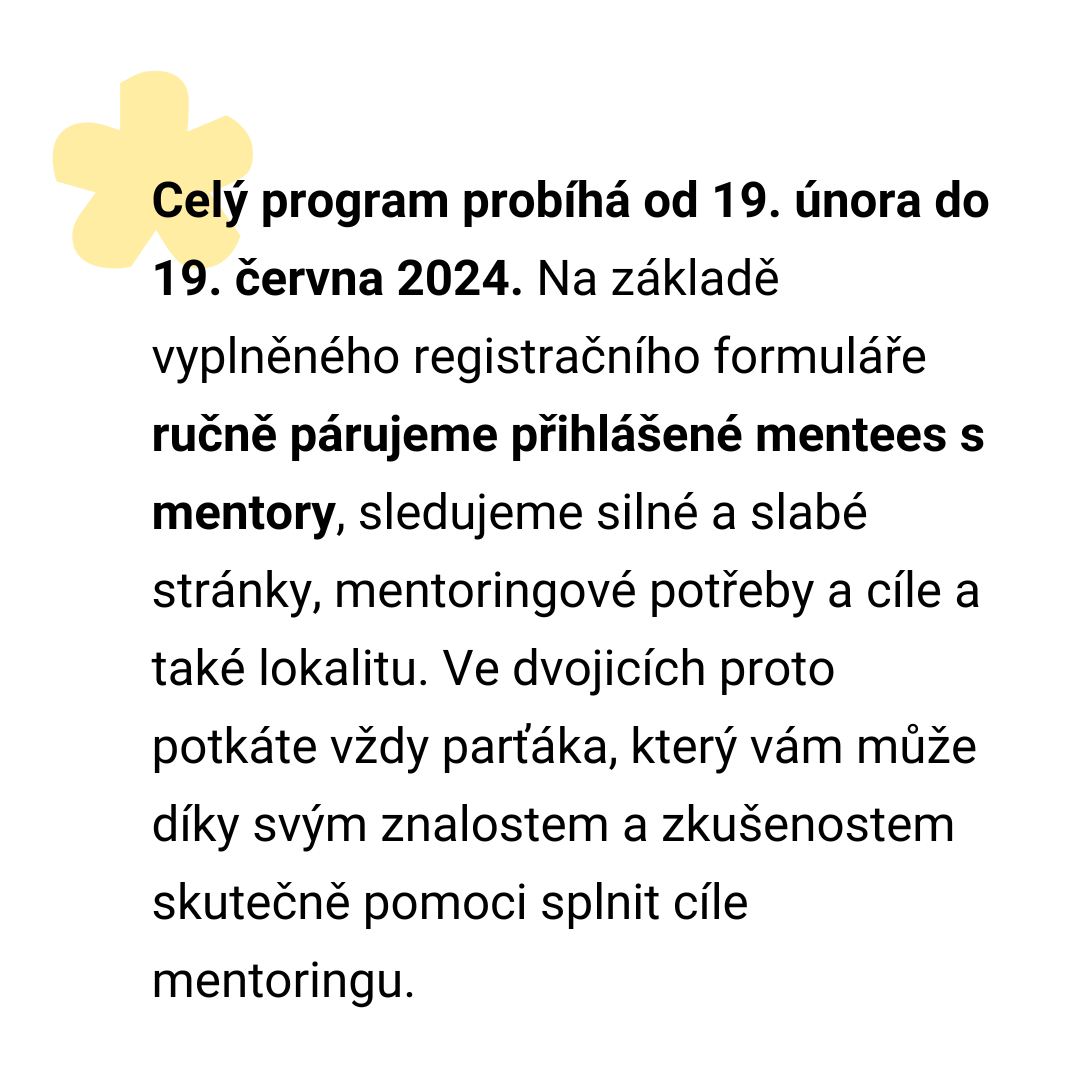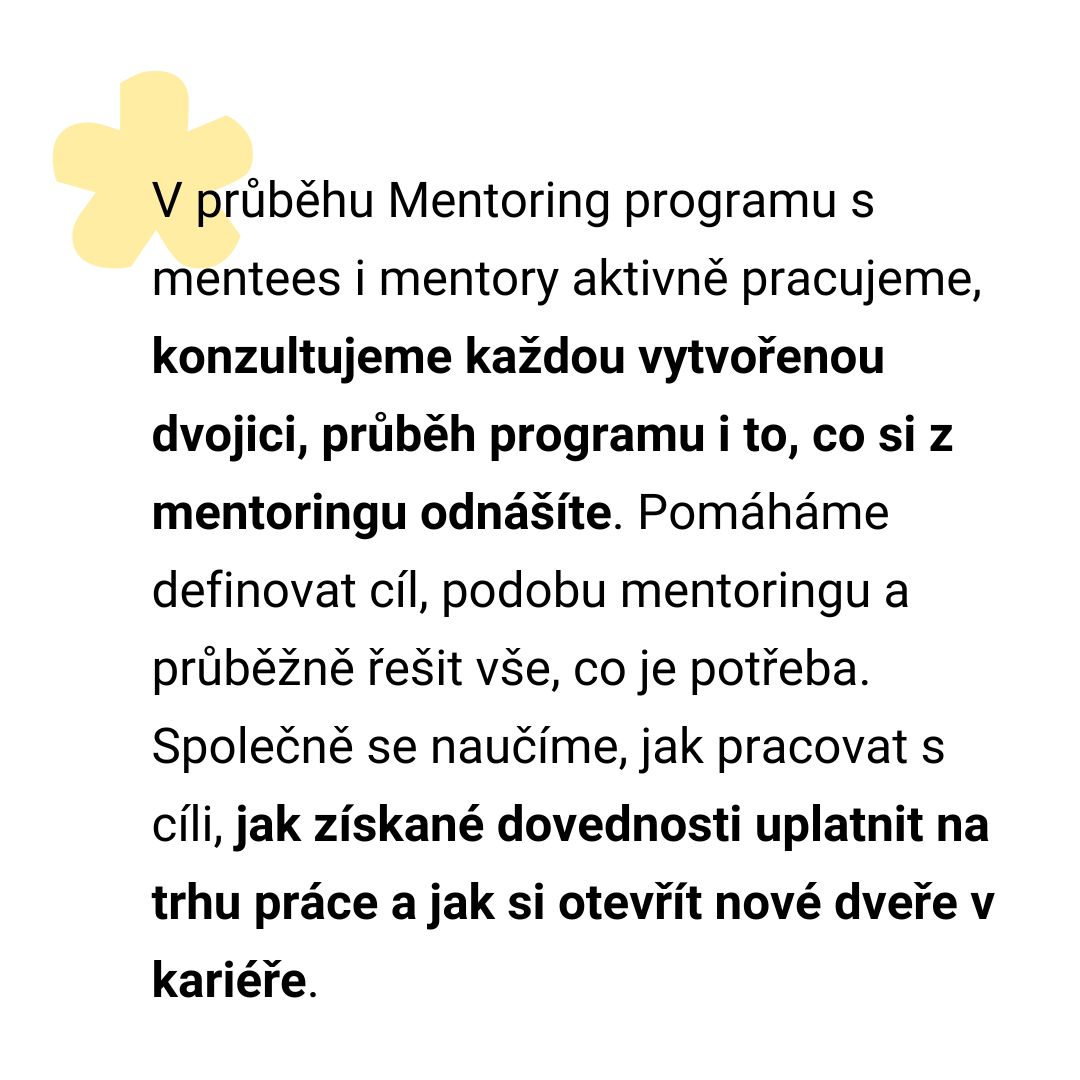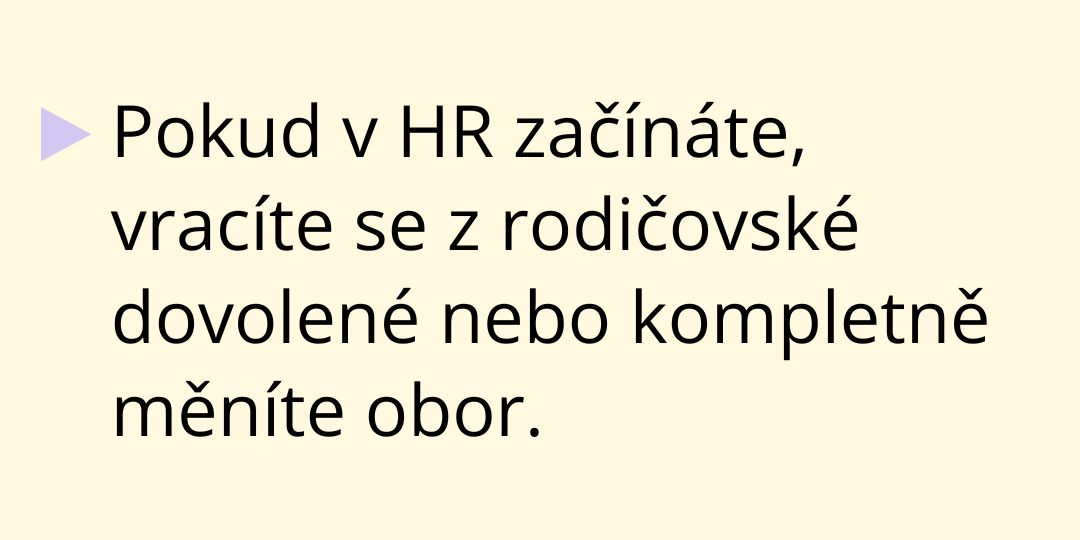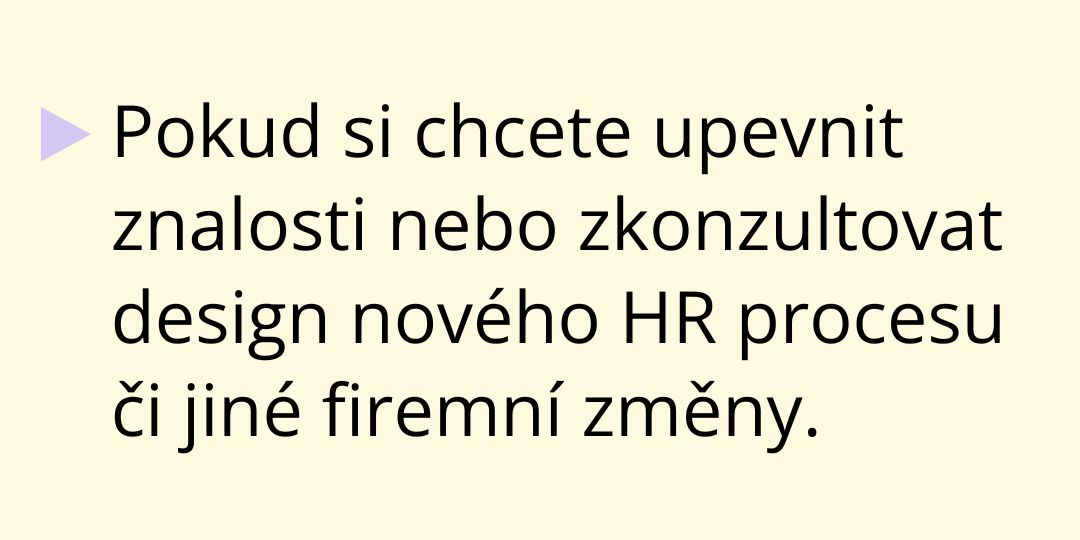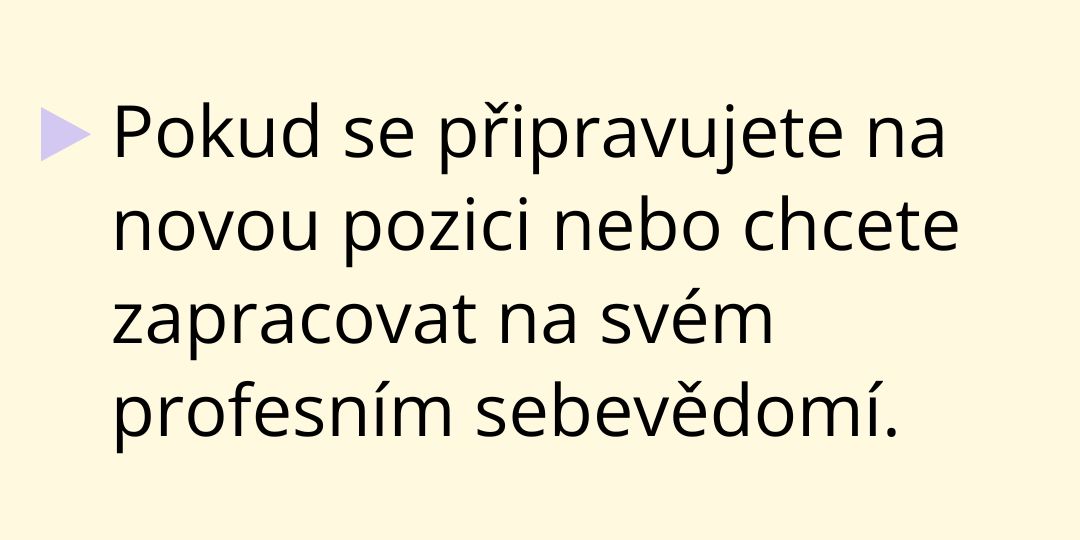 Jak se do programu zapojit?
Posuňte s námi svou kariéru dopředu.
Často se ptáte a my moc rádi odpovídáme.
Jak se můžu do Mentoring programu přihlásit?
Stačí vyplnit registrační formulář. Obratem Vám na e-mail pošleme všechny nezbytné detaily a informace k platbě.
Kam se obrátit pro doplňující dotazy ohledně programu?
Pokud jste tady nenašel/nenašla odpověď na svou otázku, určitě se nám ozvěte na info@suhr.cz.
Je vhodné program absolvovat jako úplný nováček bez praxe?
Určitě, mentor Vám může pomoci najít správný směr a zorientovat se v oboru. Společně také vymyslíte, jak začít a dát o sobě vědět na trhu práce.
Nabízíte nějakou slevu rodičům či studentům?
Určitě, na program máme alokovaných několik míst pro stipendisty, to mohou být rodiče na rodičovské, studenti, nezaměstnaní a kdokoli, kdo si nemůže dovolit zaplatit celou cenu programu. Žádost o stipendium je součástí registračního formuláře.